Silver
Veterinary Technician | Assistant Supervisor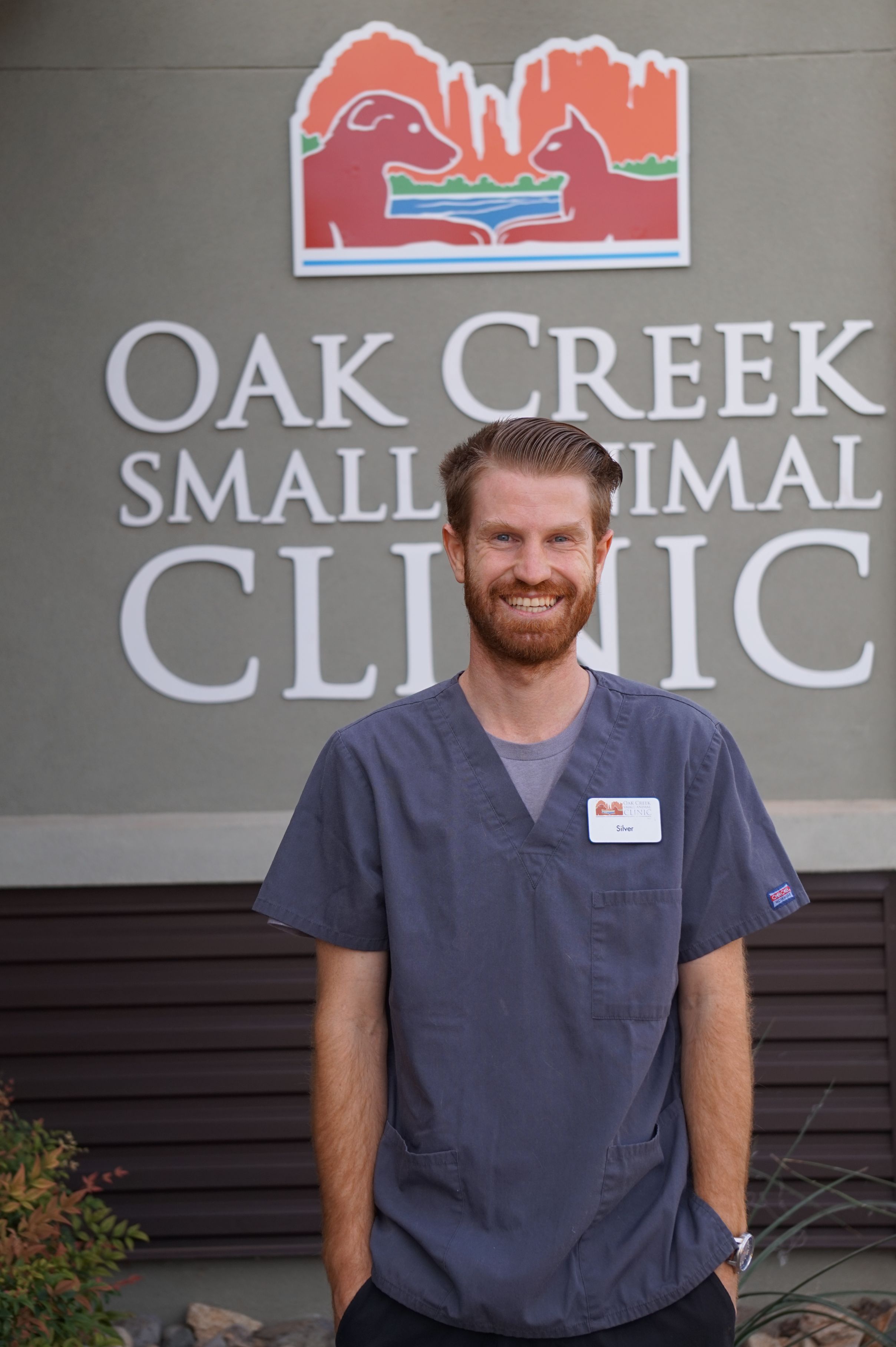 Silver has been with Oak Creek Small Animal Clinic since 2015.
Silver is currently enrolled in Penn Foster to become a certified Veterinary Technician. He was born and raised in Cottonwood Arizona and has roots in the Verde Valley as well as Prescott and Flagstaff.
On Silver's day off, you can find him OUTDOORS! He loves to hike, camp, swim, snowboard etc. He also enjoys caring for animals and educating himself daily on climate change and sustainability and how we can take care of the Earth.
Silver, of course, has a pup of his own named Jupiter. Jupiter goes almost everywhere Silver does when hiking and exploring the outdoors.
Silver's favorite part of working at OCSAC is the client/patient relationships. He loves seeing our clients and getting to know them and the pets and being able to help strengthen their bond. Just simply being around animals brings Silver much joy.
Silver has discovered through the passion and life force that drives him, that his purpose in life is to help animals and help educate humans why our relationship with the animal kingdom is vital to our survival with Earth as a whole.