SHERI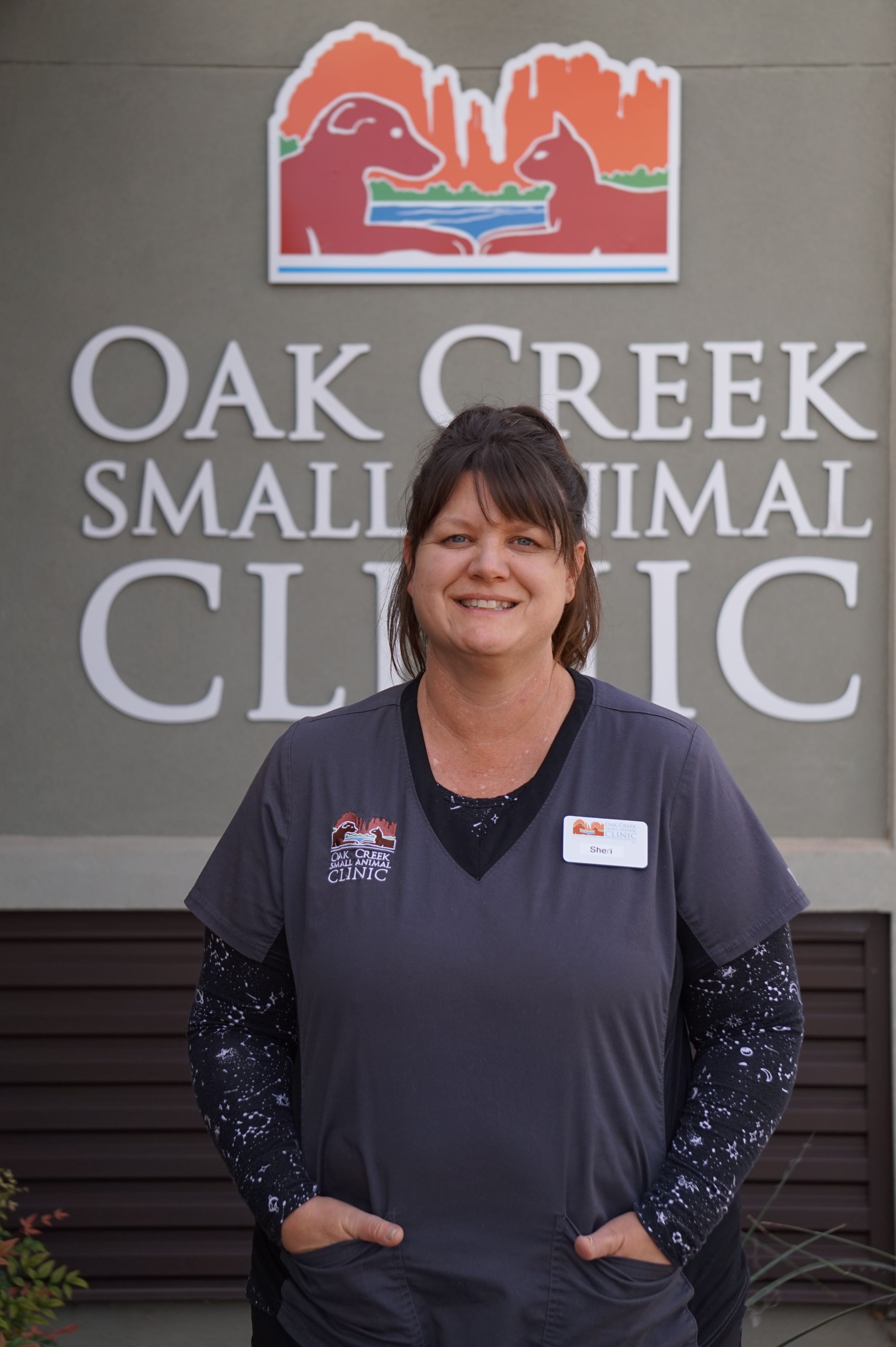 Sheri has been at Oak Creek Small Animal Clinic since October of 2020.

Sheri was born and raised in Phoenix Arizona and moved to Cottonwood Arizona in 2006 to escape the heat! Sheri has been in the veterinary field for 17 years now. She started as a kennel helper in Phoenix. At the same time she was going to school at night to become a vet assistant. Now she is a vet assistant and absolutely loves the job title.

Some of Sheri's favorite hobbies are hanging out with her husband and 5 kids, reading, and watching movies. Her favorite author is Ruth Ware and her favorite movie is "The Help''. She loves to snuggle up with her dogs and read some of Ruth's books.

Sheri has a house full of love with 3 dogs, 3 cats and 2 african dwarf frogs! Her three dogs are her beloved dachshund, Deanie Weenie, and her two german shepherd's Lita Ford and Tyrant. Her three cats are Charley Chex, Lizzy Hailstorm and Marjorie. And their 2 african dwarf frogs are Tiana and Turbo. If you couldn't tell by the majority of their pets names, she is a huge fan of guitars too!

Sheri's favorite part of being a vet assistant at Oak Creek Small Animal Clinic is educating clients on their loved ones. And of course seeing all the puppies and kittens is always fun. Sheri also enjoys learning something new everyday she is here.