Kelli
Customer Service Representative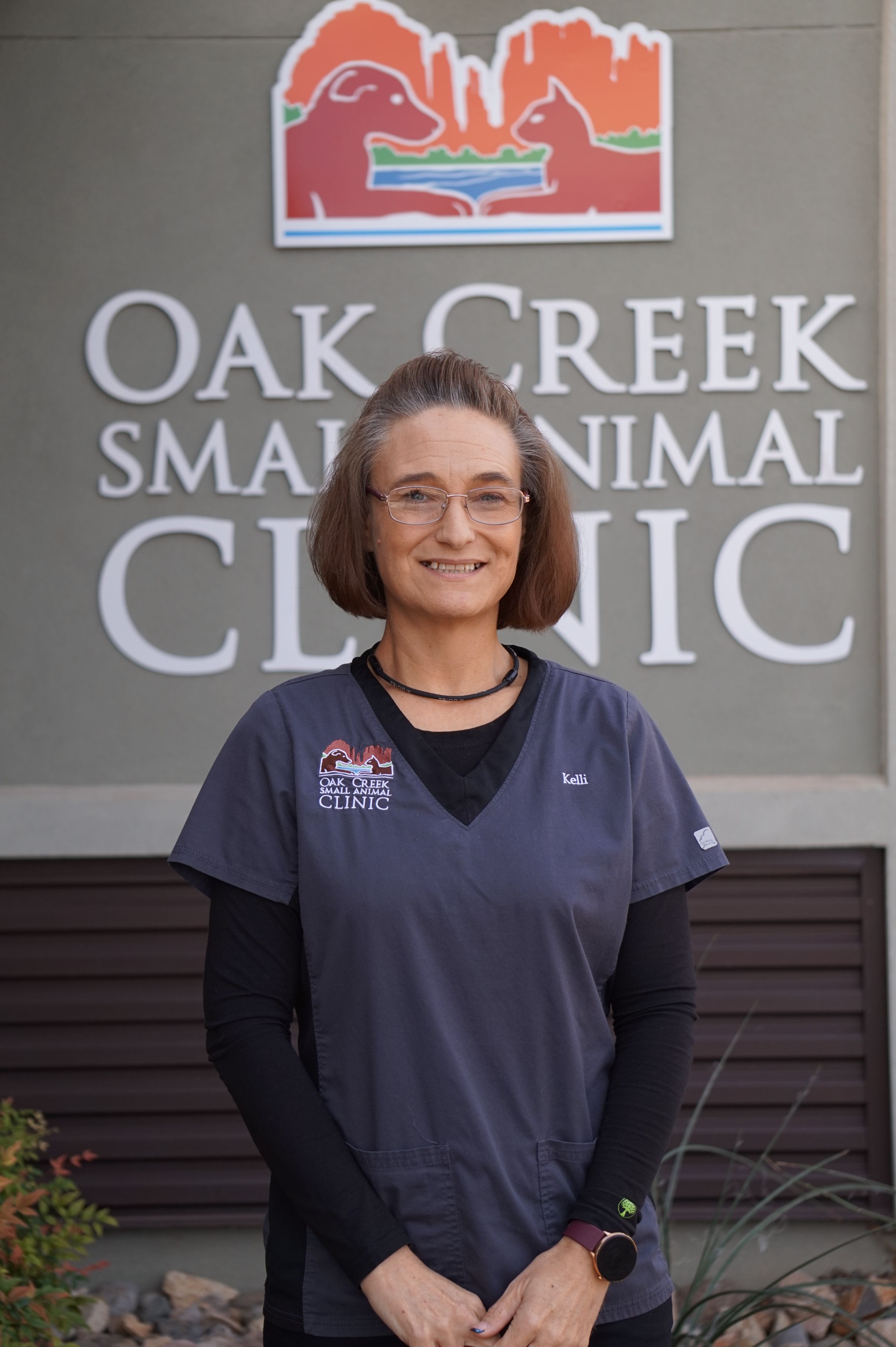 Kelli has been with Oak Creek Small Animal Clinic since March of 2021.
Kelli was born in Garden Grove California and raised in Tucson Arizona. She moved to Cottonwood Arizona in 2015 and fell in love with the area and has been there ever since. Kelli worked a lot in retail, then got sucked into the veterinary practice in 2019 by her daughter in law and has enjoyed working in reception.
On Kelli's days off from work she enjoys all things "cars". She recently discovered a competition called Formula Drift that goes all around the country competing by drifting cars side by side as close as they can. Some may say she's a little risky when she's right up at the gates as the cars drift by! Kelli also enjoys camping and listening to music with her family as well during the off seasons.
Kelli has a few furry friends of her own. She has four dogs. Titan, a 4 year old shar pei mix. Wyatt, a 3 year old chihuahua/pug mix. Luna, a 10 year old chihuahua mix. And Fraggle, a 2 year old terrier mix. She LOVES cats as well, but given her doggie circumstances, she is unable to have any kitties right now, but enjoys spending time with her "grand-kitties".
Kelli's favorite part about being a CSR at Oak Creek Small Animal Clinic is making the worried owners feel relieved as soon as she answers the phone, or when they walk through the door. Making clients and their pets happy is what she strives for.