Diana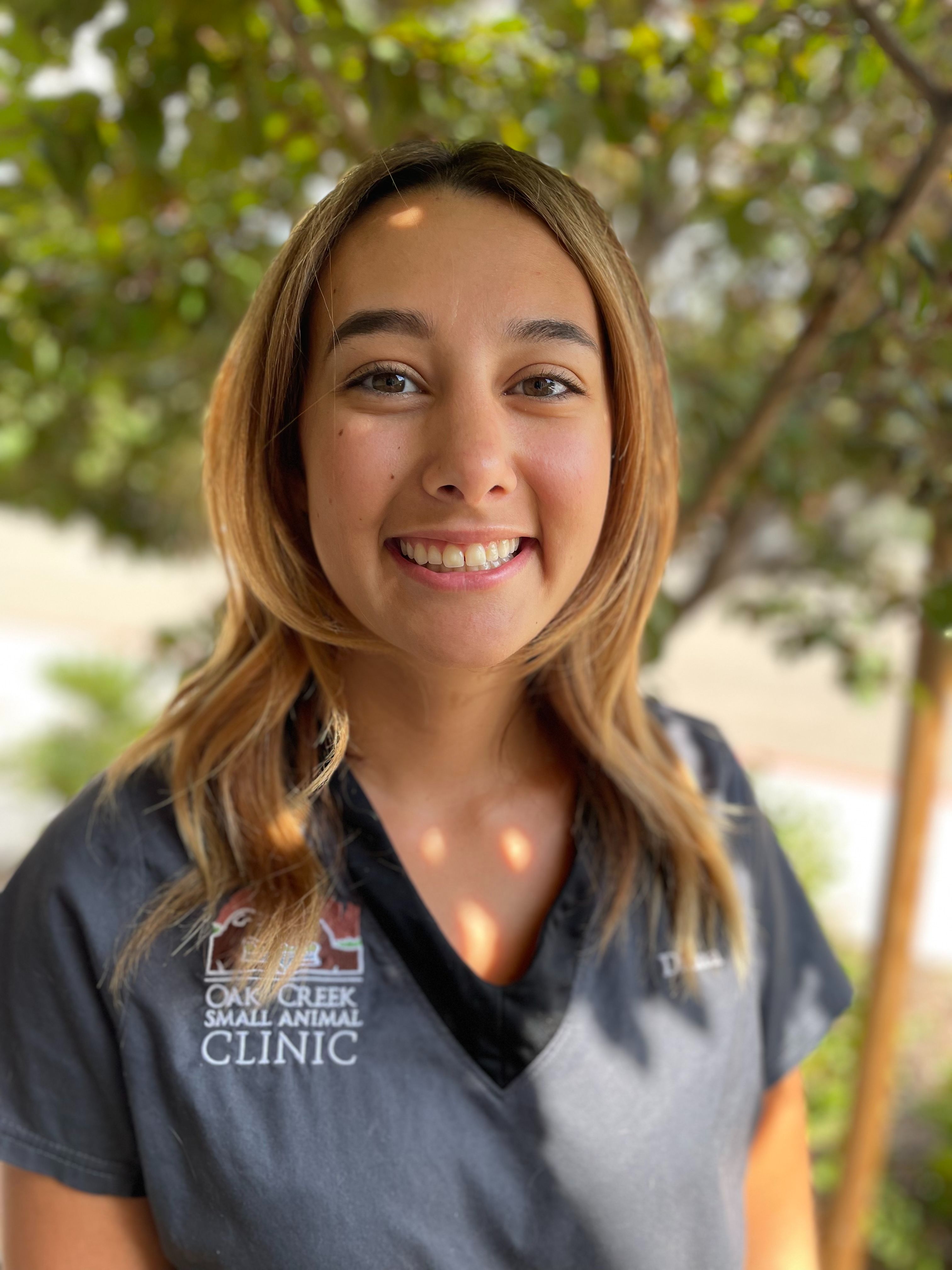 Diana has been at Oak Creek Small Animal Clinic since June of 2021!
Diana started out at OCSAC with no prior experience in the vet field, but she was determined to learn everything she possibly could to be successful in the business! Diana knew she wanted to work with animals when she volunteered at spay/neuter clinics in Flagstaff.
When Diana has a day off from work she loves to snowboard in the winters and hike around the Sedona area in the summers. When she hikes, she always takes her dog Harley along. Diana also enjoys drawing, painting and spending time with her family at the lake!
Diana's family has 6 dogs (Jasmine, Nugget, Callie, Walker, Harley, and Nala), 1 cat (Cheeto), Lizards and Turtles. Diana's favorite animal is her dog Harley and if she wasn't being biased, it would be the Sloth. Diana's family also helps the local shelters out by fostering animals that need a loving home while they're trying to find their furever home.
Her favorite part of being a vet assistant at Oak Creek Small Animal Clinic is being able to play with all the puppies that come in for their first visits. Diana also enjoys helping with the exotic animals too and learning everything there is to know to help them feel better.