Pet Dental
Health Month
Read our latest blog on dental disease
prevention and see our February
dental appointment special!
Caring for a
Senior Pet
Read about changes to watch for in
senior pets along with 7 tips on how
to help your pet as they age.

THANK YOU!
FOR VOTING US
BEST OF THE BEST
for 20years in a row!
NOW HIRING
ALL POSITIONS
Can you believe there are rewarding
CAREER opportunities in Sedona
for animal lovers?!
Oak Creek
Small Animal
CLINIC
Open 7 days a week
After hours care available for established clients.

Curbside Service
Available
Learn about our covid-19 protocols
in place to protect our clients and staff.
Introducing
FIONA'S PET TAXI
Transportation services for all pets
in the Verde Valley
Improve your pet's
quality of life with
CHRONIQUIN™
IN STOCK NOW:
Now offering full spectrum
hemp oil for dogs!
Download the
OCSAC App!
Begin earning points
towards future services
and more...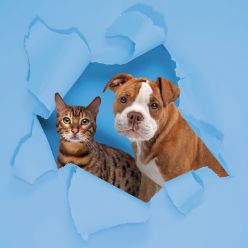 Cat &
Dog

Care
Canine and feline care for all ages, breeds, and temparaments!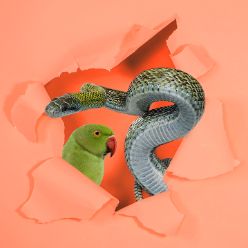 BIRD &
REPTILE

CARE
From snakes and parrots to iguanas and amphibians, we have the experience to care for your exotics.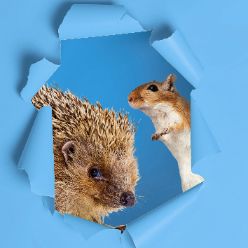 SMALL
MAMMAL

CARE
Hedgehogs, Guinea Pigs, Hamsters and Gerbils, bring us your small furry ones for quality care!
ABOUT US
Welcome to
Oak Creek Small
ANIMAL CLINIC
At Oak Creek Small Animal Clinic we care for all pets as if they were our own. Upon entering our building, a client can expect empathetic and courteous team members to welcome them and administer assistance. Whether you have a furry new puppy or kitten, a senior soul-mate, a routine problem, or a complex, urgent issue, we are here to guide you. 

Our veterinarians are enthusiastic, hard-working, compassionate and dedicated. Their competence and educational experience is substantial in surgery, professional dentistry, difficult diagnostic procedures, and innovative treatments for a wide variety of illnesses. When a case will benefit from referral or consultation with a specialist, they have relationships with the right professionals to do that. Emergencies are handled with a sense of urgency. They work in collaborative fashion with complicated or ongoing cases, and continuing education is constantly on their agenda. These traits make them superior in our locale.

TRANSPORTATION SERVING ALL PETS OF THE VERDE VALLEY
We have the most up-to-date equipment to monitor our patients
NEWLY BUILT STATE-OF-THE-ART FACILITIES 

Built in 2017, our clinic is equipped with the latest in animal care technology, and boasts a peaceful and airy atmosphere for the comfort of our clients.
ONLINE PHARMACY FOR MEDICATION DELIVERY
Have your pet's medication delivered to your door in just a few clicks!
FRIENDLY STAFF AND PERSONAL SERVICE
Our doctors are absolutely current in their respective fields. They are frequent guests and participants of various vet conferences